Question: What CAUSES Stained Teeth?
As we get older, our teeth may start to look more yellow and discolored as the outer layer of tooth enamel wears down and begins to expose the Dentin– the layer under the enamel that is naturally yellow and darker in color. To add to the problem, the thinner enamel is much more susceptible to absorbing stains from drinks and food and smoking. Even certain medications can contribute to the yellowing and staining of aging teeth.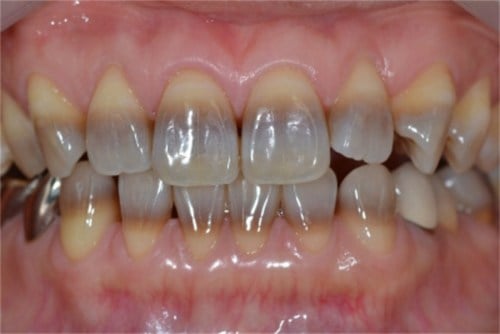 Just because you are getting older doesn't mean that you necessarily have to live with stained and yellowing teeth, but it's important to note that whitening may not be for everyone. Injuries to the teeth, or teeth discolored by medications (like tetracycline and other antibiotics), may not respond to whitening surface whitening. Additionally, most whitening products won't work on dental work such as fillings, crowns, veneers or caps. That said, if your teeth are healthy, you should be able to see a difference in color when using a clinically proven product like the Dental Pro Whitening System from GO SMILE
The GO SMILE Difference
The Dental Pro Whitening Kit is the only sonic toothbrush to combine advanced whitening gel with low-frequency, blue LED technology to clean and whiten teeth every time you brush. The Dental Pro works with your regular toothpaste at home– just combine with our Professional Whitening Gel and brush for two minutes, twice a day. You'll start to see impressive results within days of use. It's proven to give you a brighter, whiter smile without changing your regular brushing routine.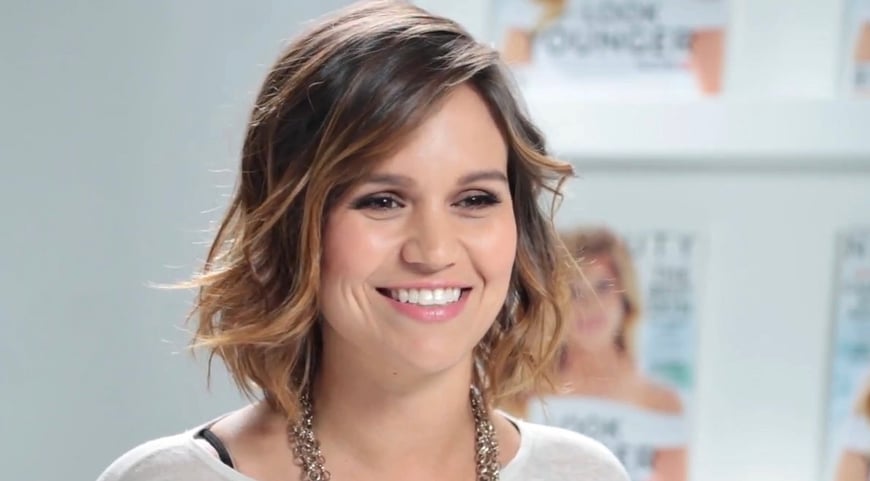 Most of today's DIY teeth whitening kits require messy trays, painful strips or paint-on whiteners– and most just don't work. Popular whitening trays and strips blast your smile with peroxide gel, causing sensitivity that can last for several days. Since these trays aren't custom fitted like the expensive ones you get at the dentist, whitener can drip, ooze-out and potentially damage gums. Thousands of satisfied Go Smile customers report NO sensitivity– gone are the days of trays, strips or pricey dental appointments to worry about. No matter how good the expensive dental treatments or other teeth whitening treatments may be, they don't last forever, so before long you are having to do it all over again.
With the GO SMILE, there is minimal effort and maximum results. Just brush your teeth twice a day (like you normally would) and let the delicate combination of sonic cleaning, low-peroxide gel and blue light technology do all the work–no extra effort or wasted time.
Healthy Smile. Healthy Life
As your teeth age, you want to do everything you can to keep them healthy and strong. Flossing daily as well as brushing a minimum of twice a day for the recommended two minutes each time will help combat plaque build-up and help keep your smile healthy and strong.
Your teeth are very strong, but aging, eating habits and smoking (duh) can all take its toll on your smile. Take CONTROL of your smile with GO SMILE!
Sources: